AP Universal Catalytic Converters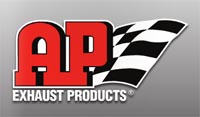 FEATURES AND BENEFITS
A multitude of Universal converter bodies provided for maximum coverage.

Provides professional installer with immediate installation options.

Specifically engineered for OBDII equipped vehicles.

Feature "Clean By Design" ceramic substrates for maximum pollution reduction.

Larger total substrate size.

Improved O2 storage & release.

Lower emissions output.

Long term reliability.

Keeps MIL light off.

Industry's most comprehensive OBDII BY DESIGN coverage.

409 stainless steel shell and neck construction for longer life.
CLICK LINK BELOW FOR CONVERTER DIAGNOSTIC CHECK SHEET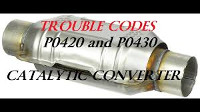 OBD I STANDARD DUTY CATS

PRE 1996 VEHICLES

Part Number
Certification
Diameter
Inlet ID
Outlet ID
Length

602003

OBD I
Oval
1.75
1.75
14.00

602004

OBD I
Oval
2.00
2.00
14.00

602005

OBD I
Oval
2.25
2.25
14.00

602006

OBD I
Oval
2.50
2.50
14.00

602007

OBD I
Oval
3.00
3.00
14.00

602013

OBD I
Oval
2.00
2.00
14.00

602203

OBD I
Oval
1.75
1.75
14.00

602204

OBD I
Oval
2.00
2.00
14.00

602205

OBD I
Oval
2.25
2.25
14.00

602206

OBD I
Oval
2.50
2.50
14.00

602207

OBD I
Oval
3.00
3.00
14.00

602213

OBD I
Round
1.75
1.75
12.75

602214

OBD I
Round
2.00
2.00
12.75

602215

OBD I
Round
2.25
2.25
12.75

602216

OBD I
Round
2.50
2.50
12.75

602244

OBD I
Oval
2.00
2.00
14.00

602254

OBD I
Oval
2.00
2.00
14.00

602264

OBD I
Oval
2.00
2.00
14.00

602279

OBD I
Oval
2.00 X 2
2.50
17.00

602280

OBD I
Oval
2.00 X 2
2.00
17.00

602384

OBD I
Round
2.00
2.00
10.50

602385

OBD I
Round
2.25
2.25
10.50

602386

OBD I
Round
2.50
2.50
10.50

602387

OBD I
Round
3.00
3.00
10.50

604004

OBD I
Oval
2.00
2.00
16.50

604005

OBD I
Oval
2.25
2.25
16.50

604006

OBD I
Oval
2.50
2.50
16.50

604007

OBD I
Oval
3.00
3.00
16.50

604020

OBD I
Oval
2.50
2.00 X 2
17.00

604021

OBD I
Oval
2.50
2.25 X 2
17.00

606005

SUPER DUTY
Oval
2.25
2.25
21.50

606006

SUPER DUTY
Oval
2.50
2.50
21.50

606007

SUPER DUTY
Oval
3.00
3.00
21.50

607005

SUPER DUTY
Oval
2.25
2.25
21.50

607006

SUPER DUTY
Oval
2.50
2.50
21.50

607007

SUPER DUTY
Oval
3.00
3.00
21.50
OBD II STANDARD DUTY CATS

FEDERAL EMISSIONS UP TO 2003 VEHICLES

Part Number
Certification
Diameter
Inlet ID
Outlet ID
Length

608204

OBD II
Oval
2.00
2.00
16.00

608205

OBD II
Oval
2.25
2.25
16.00

608206

OBD II
Oval
2.50
2.50
16.00

608214

OBD II
Round
2.00
2.00
16.00

608215

OBD II
Round
2.25
2.25
16.00

608216

OBD II
Round
2.50
2.50
16.00

608217

OBD II
Round
3.00
3.00
16.00

608224

OBD II
Oval
2.00
2.00
16.50

608225

OBD II
Oval
2.25
2.25
16.50

608226

OBD II
Oval
2.50
2.50
16.50

608227

OBD II
Oval
3.00
3.00
16.50

608234

OBD II
Oval
2.00
2.00
16.50

608235

OBD II
Oval
2.25
2.25
16.50

608006

OBD II
Oval
2.50
2.50
16.50

608240

OBD II
Oval
2.00 x 2
2.50
16.50

608254

OBD II
Round
2.00
2.00
14.00

608255

OBD II
Round
2.25
2.25
14.00

608256

OBD II
Round
2.50
2.50
14.00

608294

OBD II
Oval
2.00
2.00
12.00

608295

OBD II
Oval
2.25
2.25
12.00

608384

OBD II
Round
2.00
2.00
10.50

608385

OBD II
Round
2.25
2.25
10.50

608386

OBD II
Round
2.50
2.50
10.50

608387

OBD II
Round
3.00
3.00
10.50

608395

OBD II
Round
2.25
2.25
10.50

608396

OBD II
Round
2.50
2.50
10.50

608397

OBD II
Round
3.00
3.00
10.50

609044

SUPER DUTY
OVAL
2.00 X 2
2.50
17.00

609220

SUPER DUTY
OVAL
2.50
2.00 X 2
17.00

609231

SUPER DUTY
OVAL
2.00 X 2
2.00 X 2
17.00

609232

SUPER DUTY
OVAL
2.00 X 2
2.00 X 2
W/ O2 PORT
17.00
OBD II HEAVY LOADED CATS

FEDERAL AND CALIFORNIA

LEV




EMISSIONS VEHICLES 2004 AND LATER




Part Number
Certification
Diameter
Inlet ID
Outlet ID
Length

608264

OBD II
LEV
Round
2.00
2.00
14.00

608265

OBD II
LEV
Round
2.25
2.25
14.00

608266

OBD II
LEV
Round
2.50
2.50
14.00

608274

OBD II
LEV
Special Body
2.00
2.00
12.00

608275

OBD II
LEV
Special Body
2.25
2.25
12.00

608276

OBD II
LEV
Special Body
2.50
2.50
12.00

608284

OBD II
LEV
Special Body
2.00
2.00
12.50

608285

OBD II
LEV
Special Body
2.25
2.25
12.50

608286

OBD II
LEV
Special Body
2.50
2.50
12.50

608314

OBD II
LEV
Round
2.00
2.00
16.00

608315

OBD II
LEV
Round
2.25
2.25
16.00

608316

OBD II
LEV
Round
2.50
2.50
16.00

608326

OBD II
LEV
Round
2.50
2.50
16.00

608404

OBD II
LEV
Oval
2.00
2.00
14.00

608405

OBD II
LEV
Oval
2.25
2.25
14.00

608406

OBD II
LEV
Oval
2.50
2.50
14.00

608407

OBD II
LEV
Oval
3.00
3.00
14.00

608414

OBD II
LEV
Round
2.00
2.00
12.25

608415

OBD II
LEV
Round
2.25
2.25
12.25

608416

OBD II
LEV
Round
2.50
2.25
12.25

608417

OBD II
LEV
Round
3.00
3.00
12.25

608434

OBD II
LEV
Oval
2.00
2.00
16.50

608435

OBD II
LEV
Oval
2.25
2.25
16.50

608436

OBD II
LEV
Oval
2.50
2.50
16.50

608437

OBD II
LEV
Oval
3.00
3.00
16.50

609004

Super Duty
Oval
2.00
2.00
16.50

609005

Super Duty
Oval
2.25
2.25
16.50

609006

Super Duty
Oval
2.50
2.50
16.50

609007

Super Duty
Oval
3.00
3.00
16.50

OBD II SUPER HEAVY LOADED CATS




FEDERAL AND CALIFORNIA ULEV & HIGHER




EMISSIONS VEHICLES 2009 AND LATER

608704

OBDII ULEV
AND HIGHER
Round
2.00
2.00
14.00

608705

OBDII ULEV
AND HIGHER
Round
2.25
2.25
14.00

608706

OBDII ULEV
AND HIGHER
Round
2.50
2.50
14.00

608714

OBDII ULEV
AND HIGHER
Round
2.00
2.00
14.00

608715

OBDII ULEV
AND HIGHER
Round
2.25
2.25
14.00

608716

OBDII ULEV
AND HIGHER
Round
2.50
2.50
14.00

608734

OBDII ULEV
AND HIGHER
Round
2.00
2.00
16.00

608735

OBDII ULEV
AND HIGHER
Round
2.25
2.25
16.00

608736

OBDII ULEV
AND HIGHER
Round
2.50
2.50
16.00

608744

OBDII ULEV
AND HIGHER
Round
2.00
2.00
16.00

608745

OBDII ULEV
AND HIGHER
Round
2.25
2.25
16.00

608746

OBDII ULEV
AND HIGHER
Round
2.50
2.50
16.00