B&B Muffler Mart
Mufflers, Catalytic Converters and Exhaust Parts.
B&B Muffler Mart is Texas premier exhaust supplier. We have three centrally located warehouses in Fort Worth, Houston and San Antonio. B&B Muffler Mart is dedicated to providing your shop with the first class service you deserve! With over 34 years as a wholesale distributor, B&B has an impeccable history as a solid supplier you can trust!
Direct Fit Catalytic Converters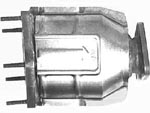 We inventory and catalog over 4000 part numbers in Direct Fit OE type converters. Click here to do a search for your vehicle!
Universal Catalytic Converters

Universal converters for most applications OBD I & OBD II Federal & California Emissions
AP Exhaust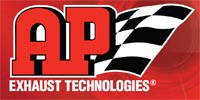 OE (Factory) Style Exhaust Systems, Catalytic Converters Direct Fit & Universal, Heavy Duty Truck Exhaust Systems, Industrial Exhaust Systems, Performance Tuned Exhaust Systems
ANSA Exhaust

OE (Factory) Style/Bolt On Sysems Completely Compatible with Factory Systems and Components.
Different Trends

High Quality Stainless Steel Exhaust Tips, Street Mufflers, Carbon Fiber Mufflers, Accessories
Flo~Pro

Diesel Turbo Back Exhaust Systems
Flowmaster

Performance Mufflers, Cat-Back Exhaust Systems, Performance Exhaust Accessories
Magnaflow

Performance Mufflers, Catalytic Converters, Cat-Back Exhaust Systems, Stainless Steel Exhaust Tips
ANSA Silverline

High quality stainless and aluminized steel exhaust systems and components.
Xcelerator

Performance Mufflers, High Flow Mandrel Bent or Standard Bent Pipes, Cat-Back Diesel Systems, Chrome or Stainless Tips
Walker Products

Walker is one of the largest manufacturers of Direct Fit Oxygen Sensors in the country. Change the O2 sensor with a new converter installation!
Exhaust Tube Benders Sales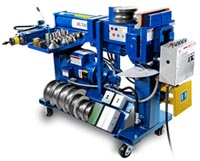 Benders & Replacement Parts